When I was a kid I used to love Hanna Montana show. Miley Cyrus was beautiful and I still think about the show to this day. She has become so much more now, she is a singer-songwriter, actor and a multimillionaire. She has achieved so much at such a young age. She is an inspiration to many women around the world.
These facts are all you need to know about Miley Cyrus.
Let's look on some Little-Known Facts about Miley Cyrus:
#1. Miley Cyrus is not her real name. Her real name is Destiny Hope Cyrus but she has officially changed her name in 2008. The name Miley came from her nickname "smiley" that was given to her because she smiled so much as a child.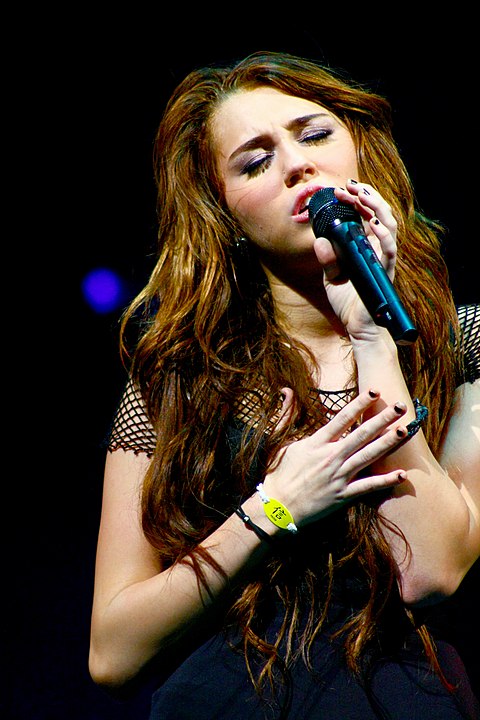 #2. She was born on November 22, 1992, in Nashville, Tennessee. She grew up on a big farm at Franklin but when she was eight years old, her family moved to Toronto, Canada.
#3. She is the daughter of Billy Ray Cyrus who is a famous country singer. He is known for his record-breaking single "Achy Breaky Heart".
#4. Dolly Rebecca Parton is Miley Cyrus's godmother. She also appeared on the Hannah Montana show in season one episode "Good Golly Miss Dolly".
#5. This is a shocker that Miley auditioned for the role of Lily and not Hannah but thank got the role went to actress Emily Osment as she did a fabulous job playing that role.
#6. Everyone knows she played the role of Penny in the film Bolt but did anyone caught her cameo in the Guardians of the Galaxy film (2014). She voiced a robotic character called Mainframe.
#7. Miley Cyrus Net Worth is $160m (£131.7m) as of 2019, according to Celebrity Net Worth.
#8. Cyrus has 5 siblings from her parents' marriages, all of whom have been involved in showbiz. Miley has three brothers, "Christopher Cody", "Trace Cyrus" and "Braison Cyrus". She also has two sisters," Noah Cyrus" and "Brandi Cyrus".
#9. She got kicked out of evangelical private school. Nobody can clarify why some reports say that she was kicked out of the school either because stole her teacher's motorized scooter or because she told her classmates what French kissing was.
#10. Everyone has a different kind of the first job, it can be small or sometimes people get lucky and get an amazing first job. Well, Miley Cyrus's first job was to pick up the bras and underwear that her father's fans would throw on stage and Billy used to give her $10 for that.