This is for the android fanatics who love to brag about their android devices like it was made by the gods or something. Well because so many of you love android phones and love to brag about it we thought to give a list of some interesting facts which can make your knowledge vaster. Android is an operating system for mobile devices that have been developed by Google Inc.
It is based on a version of the Linux kernel which was modified. Today, Android controls more than 85% of the smartphone market share in the world, while the iPhone only accounts for 11%.
These are the 12 unknown and interesting facts about Android.
#1. Founders of Android were not Google
Android OS was originally made by Android Inc. It was founded by Andy Rubin, Rich Miner, Nick Sears, and Chris White at Palo Alto, California in 2003.
Android Inc was supported by Google in 2004. Later, Google bought Android in 2005 at a price tag of around $ 50 million. -Source
#2. Android was made for digital cameras
You're probably not going to believe this but Android was initially developed as an operating system for digital cameras. They also pitched to this version of android to investors 2004.
However, later it was turned into a mobile OS and thank God for this. -Source
#3. The first Android device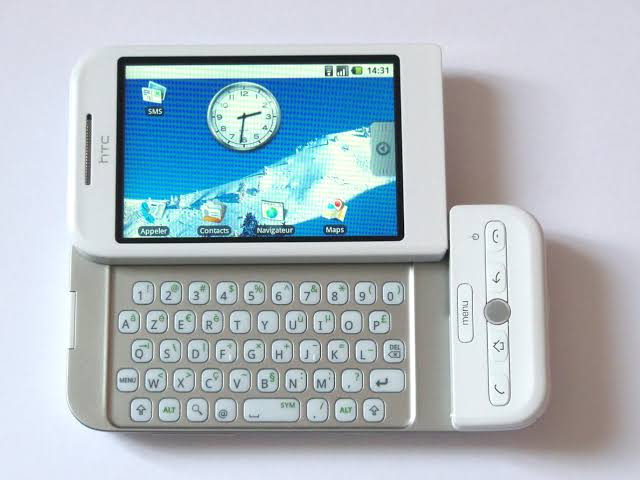 The first-ever smartphone to run on Android was HTC Dream or also known as T-Mobile G1, which was commercially released in major parts of Europe and the United States on October 23, 2008. -Source
#4. Android names and sweets
In addition to Android 1.0 and 1.1, all other Android versions have been named after sweets or sweet treats.
Android is very much famous for their name choices not like apple's and also Android versions have been named in alphabetical order –
Astro
Bender
Cupcake
Donut
Eclair
Froyo
Gingerbread
Honeycomb
Ice Cream Sandwich
Jelly Bean
KitKat
Lollipop
Marshmallow
Nougat
Oreo
Pie
The latest update does not have the cute name of a dessert, it is just Android version 10.0 which was updated September 03, 2019. -Source
#5. Anyone can play with android's source structure
By play, I mean to edit, upgrade or create with android. The Android operating system is completely open-source.
This means that individuals and even creators can choose to download, install, modify and distribute source code for free.
#6. Male is the gender of the android bot
Yes, you can acknowledge the sex or gender of our cute green android because the word "Android" is used in the context of male robots, while the female robot is called "Gynoid".
So now you know your android phone is a 'he'. -Source
#7. Irina Blok designed the logo of android
Google's Graphic Designer, Irina Blok from Russia, designed the most famous Android logo on November 5, 2007. She took the inspiration from the man at the toilet door. -Source
So many people have said that she has stolen the logo from the Atari game or R2-D2 of the star wars saga.
#8. Android market share vs apple market share
Everyone knows the two big players in the smartphone industry, android, and apple. They both account for more than 95% or 2,945,000,000 of the 3.1 billion users worldwide. Android beats IOS by a large margin of 76% market shares or 2.3 billion smartphones out of 2.9 billion smartphones in use.
China and India amount half of the market share of android as in these countries a large number of smartphones are cheap android devices. It has the largest installed base of any operating system.
#9. Microsoft's cash cow
Microsoft earns approximately $ 2 billion annually from marketable Android devices as patent royalty.
#10. Android demographics
Most of the android users are young men aging between 18 to 44 years old. Android has a large user base but most of them are non-paying users because people using android are prone to downloading apps for free rather than buying it.
#11. Android in space is a real fact
You will find this weird but it is true. In 2013 a British firm Surrey Satellite Technology Ltd (SSTL) launched a nanosatellite into orbit from India and it became the first smartphone in space. -Source
#12. The most profitable device in the world
Android devices jointly sell more than Microsoft Windows, iOS and Mac OS X devices.
Conclusion
Well, people have different opinions over android. Some say it is better, some say it is too mediocre but you can say that android is one of the best inventions in Mobile innovation because it has made our handheld devices more fun and helpful. Now mobiles are not just for taking calls, now it is much more than that.
Some people's livelihood depends upon these little gadgets which can fit in your pockets. Well, who would have thought that something this small can someday be this big of a thing that everyone needs. So which device do you prefer, Apple or Android, comment down.